There are many different transponder chips and each one needs to be programmed to match the specific car.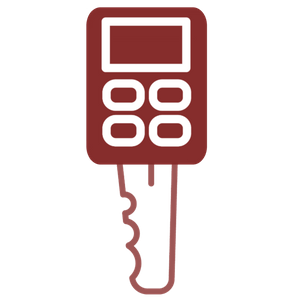 Chip Keys
Have new chip keys made and programed to your car. We are more affordable and faster than dealerships!
Key Fobs
We can provide and program new key fob remotes for your specific car. Save time and money by using Beazer Lock than your dealership.
Lock Outs
We respond to calls when you're locked out of your car for any reason!
What our customers are saying.
Andrea
Beazer is amazing! Thank you for such prompt service and for treating us so well! We so appreciate you as a part of the Cache Valley Community and you made a could-have-been-stressful situation into a positive one. Thanks so much!
•
Luci
Researched best place to get best price for an additional fob for our vehicles. This company wins!
•
Casi
Amazing service. I had an emergency and even though they were booked they made time to rekey my house! I'm beyond grateful for this service and will recommend them to anyone at any time!! Thank you!
•
Daniel
Amazing service and highly recommended! They were helpful and took the time to not just fix the issue but educate me and show me what was wrong and how to fix it. Definitely left me as the customer feeling like they actually cared.
•